About
Milk Paint by Fusion, Made Modern
Milk Paint is a little untraditional in the sense that, It comes in powder and you need to add water to "make" the paint! 
New to Milk Paint? Don't worry! Milk Paint is easy as 1, 2, 3! Mix It, Paint It, Finish it! 
The first step in using Milk Paint is to mix your paint! 
Mixing Milk Paint by Fusion is easier than making a protein shake!  Just Add Water to your Milk Paint powder! Choose your favourite colour and let's get mixing!
Combine 1 part water to 1 part powder and stir for 1 minute using a whisk. Watch as the Milk Paint powder easily dissolves into the water.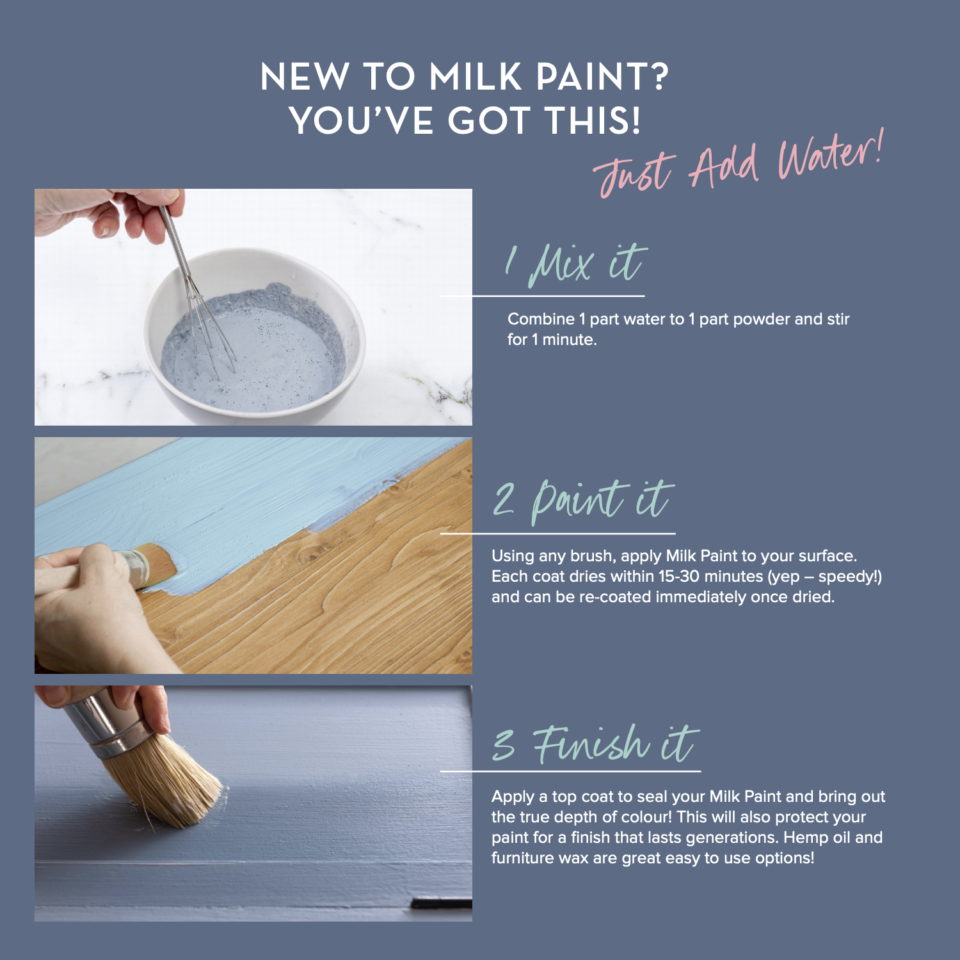 Rules of Milk Paint
HAVE FUN
Life's too short not to enjoy it to the fullest – so grab your brush, some milk paint and have fun!
DIVE IN 
No need to worry, just mix it up and paint it. It's easier than you think! the hardest part is choosing the colours!
FEEL THE FREEDOM
With endless options of your final look, the versatility of this paint, from one package is staggering. It's all in how you mix it, apply it and topcoat it.